Rule the Western Michigan roads and off-roads this summer and every season with a Toyota TRD Pro SUV, truck or car. Expressly designed to push the limits, a Toyota Racing Development Pro vehicle offers the toughness and vigor you need for road adventures off the beaten path, far away from Battle Creek, Marshall, Richland, Kalamazoo and Portage, MI. With a history rich in motorsports, Toyota Racing Development engineers have been developing specially enhanced vehicles with more performance for both off-road and racing enthusiasts since 1979.
Toyota Racing Development engineers today continue to apply their knowledge to help off-road and racing enthusiasts get more performance from their vehicles, while maintaining factory standards of high-quality and reliability. A TRD Pro Series vehicle is factory-tuned and built to take you way off-road. Others deliver the handling and capability you'd experience only in a racing car. No off-the-shelf components are included in a TRD SUV, truck or car. Everything from the exterior body outside to the powertrain and cabin inside are enhanced to deliver an extraordinary driving experience. The TRD engineers spend countless hours designing, testing and fine-tuning these vehicles with the utmost passion.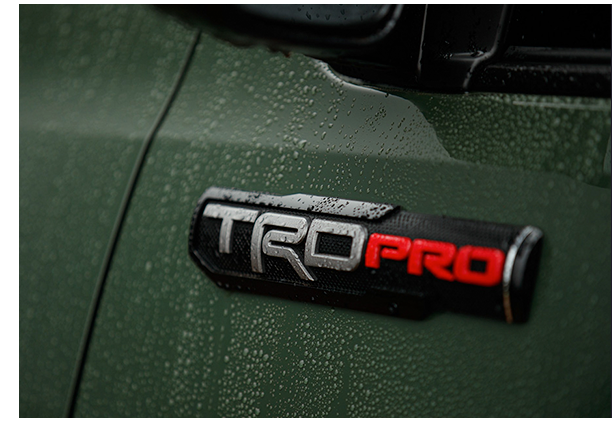 In addition to a bolder exterior and sportier interior design, Toyota TRD trucks and SUVs feature improved suspension, specially designed shocks, aluminum skid plates, forged wheels and higher ground clearance for the ultimate off-road adventures. New 2020 models of the Toyota RAV4 and Toyota 4Runner SUVs, along with the 2020 Toyota Tacoma and Tundra pickup trucks feature exclusive TRD Pro badging.  Battle Creek, Marshall, Richland, Kalamazoo and Portage drivers can experience Dynamic Vectoring All-Wheel Drive in the new 2020 Toyota RAV4 TRD models. This innovative system enhances responsiveness and stability by sending up to 50% power to the rear and then further distributing more power to the wheel that needs it.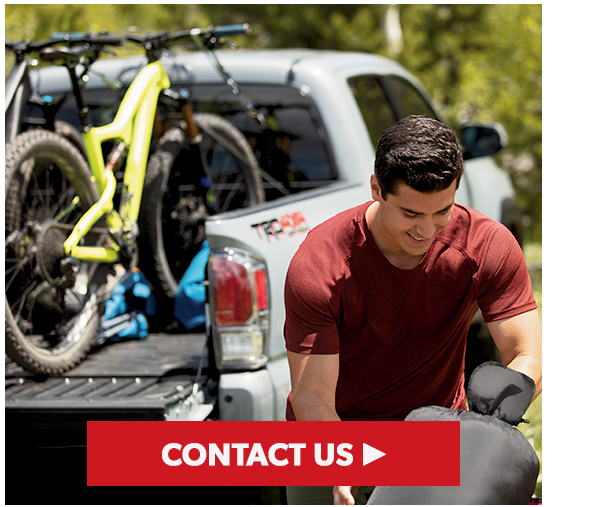 Multi-Terrain Select is also featured in the 2020 Toyota RAV4 TRD and the 2020 Tacoma TRD.  It is designed to sense slippage and regulate wheelspin by automatically adjusting the engine throttle, brakes and drive force distribution, helping to maximize your driving performance on different surfaces, including mud, sand, rock, dirt and snow.
The Toyota TRD emblem is not exclusively for off-road vehicles. This year for the very first time, the Toyota Camry will feature a special TRD Edition.  This special edition 2020 Camry features 19-inch alloy wheels with the TRD emblem. Large 12.9 inch diameter front rotos with red painted dual piston front calipers provide impressive stopping power on every twist and turn you take in the Battle Creek, Marshall, Richland, Kalamazoo and Portage area A specially-tuned 3.5-liter, V6 engine with dual exhaust tips is featured in the 2020 Toyota Camry TRD model. Both the interior and exterior of the Camry TRD feature the sleek sporty characteristics you expect to see only in a sports car of its dynamic caliber.