Hybrid vehicles are a popular choice with Battle Creek, Kalamazoo, Marshall, Richland and Portage drivers in the greater Western Michigan area. After all, hybrid cars and SUVs provide excellent fuel efficiency on the Battle Creek, Kalamazoo, Marshall, Richland and Portage roads and highways. They also leave a less of a carbon footprint on the Western Michigan environment. 
A hybrid car can be classified as a vehicle that has a gas or diesel engine with an electric motor. A hybrid electric vehicle is powered by an internal combustion engine and an electric motor, that uses energy stored in its batteries. You do not have to plug-in your electric hybrid vehicle to charge its battery. Hence, the battery is charged through regenerative braking and by the internal combustion engine. The battery also powers auxiliary loads and reduces engine idling when your hybrid vehicle is stopped. Together, these features result in better fuel economy without sacrificing performance.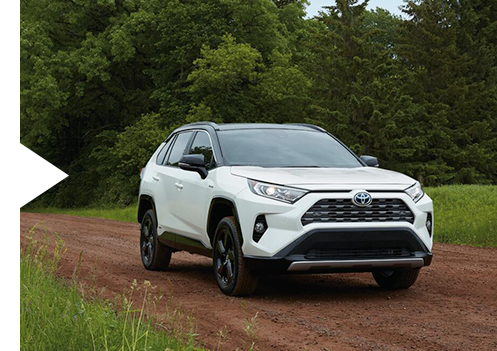 In 2000, Toyota revolutionized the auto industry with the debut of the Prius, one of the very first electric hybrid cars. With its sleek aerodynamic good looks matched to impressive fuel efficiency, the Toyota Prius took the world by storm. 20 years later, the Toyota Prius holds the distinction of being the best-selling hybrid vehicle of all time in the United States and throughout the globe. In recent years, Toyota expanded its hybrid line-up to feature other popular models, including the
Toyota Camry midsize sedan
and the Toyota RAV4 SUV. Interestingly in 2019 The Toyota RAV4 Hybrid SUV out sold the Toyota Prius for the first time, becoming the top-selling Toyota hybrid vehicle in the nation.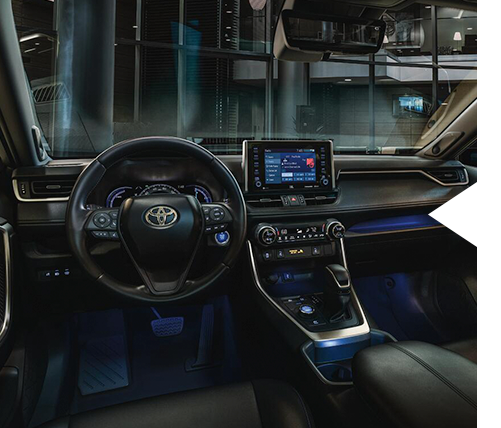 The new 2020
Toyota RAV4 Hybrid SUV
delivers the power, 
performance and fuel efficiency Battle Creek, Kalamazoo and Portage drivers want in a Hybrid SUV with up to 41 MPG in city driving and up to 38 MPG in highway driving*. The new 2020 Toyota RAV4 produces an impressive 203 horsepower. You can experience the new 2020 Toyota RAV4 Hybrid at Sunshine Toyota in Battle Creek, MI in three trim levels:  XSE, XLE and Limited.
You can also explore other popular Toyota hybrid models at Sunshine Toyota, including the new family-size 2020
Toyota Highlander SUV
and the luxury full-size
2020 Toyota Avalon
sedan. The very first Toyota Corolla Hybrid car is also scheduled to arrive at Sunshine Toyota later this year. What's more, all 2020 Toyota Hybrid cars and SUVs have a Hybrid Battery Warranty of 10 Years/150,000 miles (whichever comes first) from the date of purchase.
Find Your Next Toyota Hybrid SUV or Car at Sunshine Toyota...
From the innovative 2020 Toyota Prius to the popular 2020 Toyota RAV4 Hybrid SUV, Sunshine Toyota has the hybrid model you're looking for. We're located at 1355 West Dickman Road, Battle Creek, Michigan 49037 and proudly serve motorists in the Battle Creek, Kalamazoo, Marshall, Richland and Portage, Michigan.
Directions to Sunshine Toyota.