Toyota Oil Changes Near Me in Battle Creek, Kalamazoo & Portage, MI
Today's Toyota SUVs, cars and trucks feature technologically advanced engines and transmissions for the smoothest of drives on the Battle Creek, Kalamazoo, Portage and Marshall, Michigan roadways. Toyota cars, SUVs and trucks are by far exceptional vehicles and servicing them with normally scheduled Toyota factory maintenance should be no exception. When it comes to changing the oil in your Toyota vehicle, you should consider an Oil Change Service every 10,000 miles or 12 months, whichever comes first. Most newer model Toyota vehicles have a maintenance light, which indicates that it may be time for an oil change. At Sunshine Toyota, our team of certified service experts will advise you if your Toyota needs an oil change or any other maintenance needs.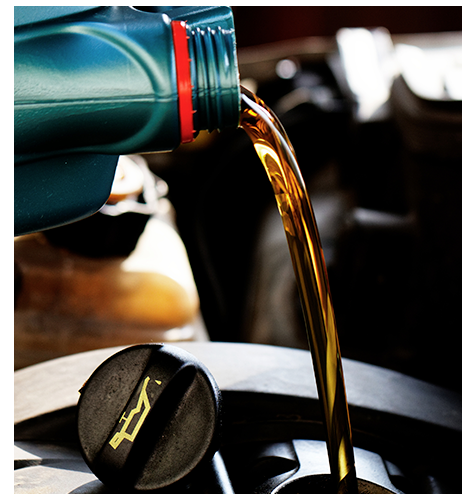 There's no better way to keep your Toyota vehicle running at its optimum best than regularly having the oil changed when it's required and using the recommended synthetic oil and factory approved parts for your Toyota car, SUV or truck. Almost all Toyota models built since 2013 use synthetic oil. Synthetic oil is designed to work better than conventional oil in your Toyota vehicle. It protects the engine's components from touching and can withstand both extreme cold and heat conditions. This is especially vital during the blustery winter months in the Battle Creek, Kalamazoo, Portage and Marshall areas when temperatures reach in the low 20's or less 
Less frequent oil change service is another benefit of only using synthetic oil in your Toyota vehicle.  Most vehicles still using conventional motor oil require oil change service every 3,000 to 5,000 miles. Although the maintenance light in your Toyota vehicle comes on every 5,000 miles, an oil change may not be necessary. However, it is best to bring your vehicle in for service at Sunshine Toyota, since the tires will be need to be rotated, as well as having any other fluids checked and your vehicle inspected.
Schedule Your Next Toyota Maintenance Service at Sunshine Toyota…
Whether your Toyota needs an oil change or any other scheduled maintenance, you can
schedule your next appointment
right now at Sunshine Toyota. We proudly serve motorists in the Battle Creek, Kalamazoo, Portage and Marshall